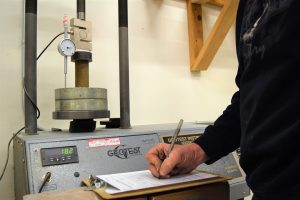 Martinez Associates maintains an AASHTO accredited modern and fully equipped laboratory for the evaluation, design, and testing of soils, bedrock, concrete, and asphalt.  Laboratory tests are performed by trained, experienced and certified technicians, many of whom are certified through:
Martinez Associate's in-house quality assurance program ensures a high level of accuracy, consistency and reproducibility that has been developed in accordance with current and local accepted industry practices and standards.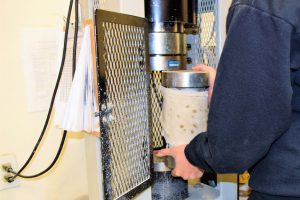 Our field and laboratory testing equipment is calibrated regularly by certified independent agencies, traceable to the National Institute for Standards and Technology (NIST).
Evaluation of our sampling and testing procedures is also conducted by:
Colorado  Department of Transportation (CDOT),
Cement and Concrete Reference Laboratory (CCRL), and
AASHTO Materials Reference Laboratory (AMRL).
These evaluations are provided to verify that our work is performed in accordance with the standards of the respective agencies.  We have staff members certified to perform field and laboratory services and professional engineers readily available, if there should be a need.